There are indications in the Johns Hopkins University Corona virus data that are not explained at this time. It could be a simple data issue, or there is a possibility that the virulence of Covid-19 is becoming more dangerous; and/or that as the virus manifests in other countries, rising exponentially, the increase rate might be explained by a larger rate of mortality in other genomic pools. Thus, it may be showing that it is more virulent in certain gene pools.
We hope the WHO or those studying these changes will have more detailed explanation for the change in the near future.
One other important issue addressed in the cast is that we really need to 'NOT' horde food and supplies. Remember, we all live in a community, and everyone in that community needs food and supplies. The more people horde, the more families may have to go without needed goods.
Note: Since this cast was recorded three days ago (March, 15, 2020), the data shift has continued to become more pronounced as shown in the graph below.
Note: Data sampled from JHU CSES data set sample at 23:00 GMT.
Mortality Rate 'indication' has risen to 4%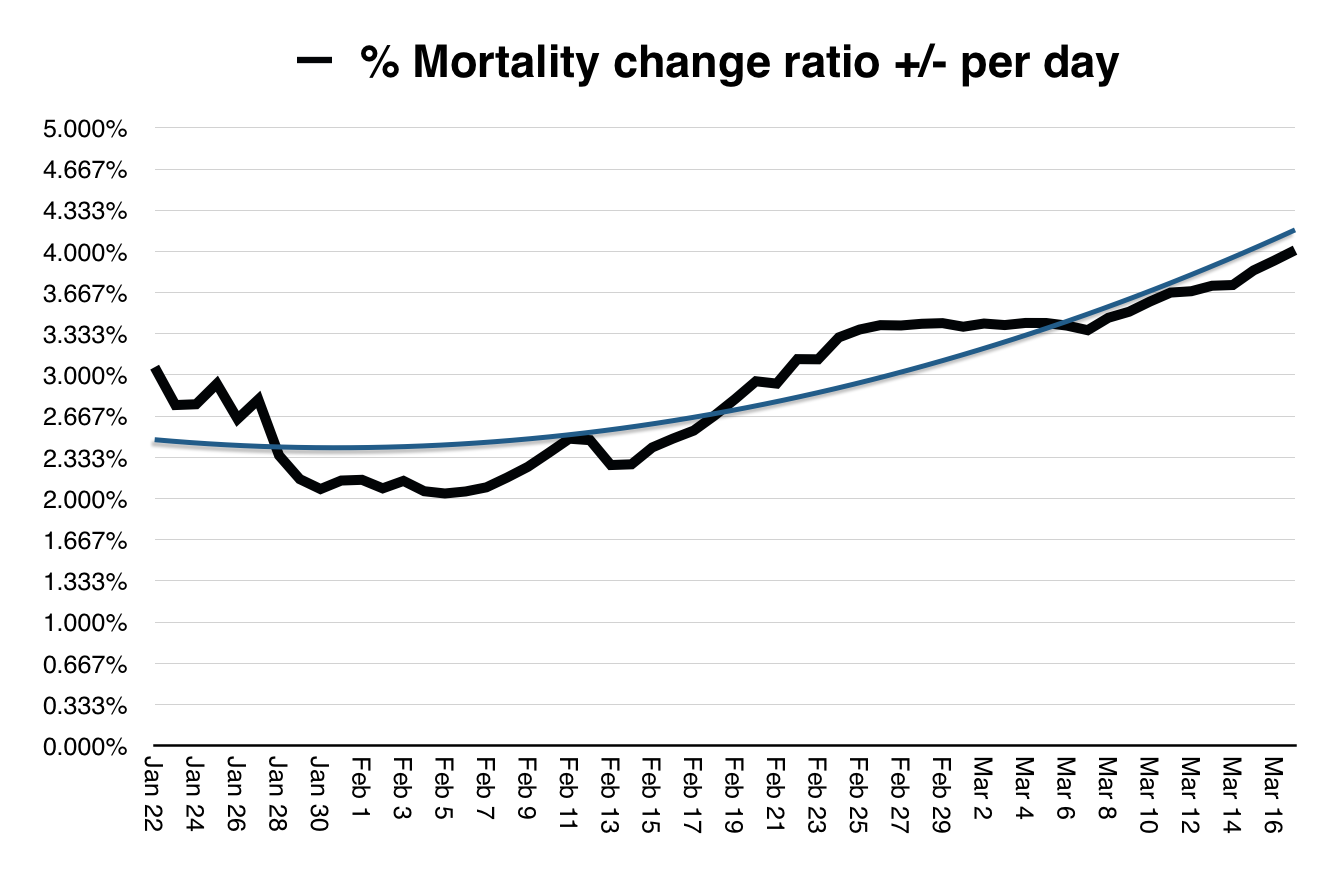 #News, #Health, #Coronavirus
Source:
Unite America with The Centrist Party
The Centrist News invites you to consider joining the Centrist Party. We all need to work together to heal our nation and return balance in governance and common sense for our nation and the people.
The Centrist News